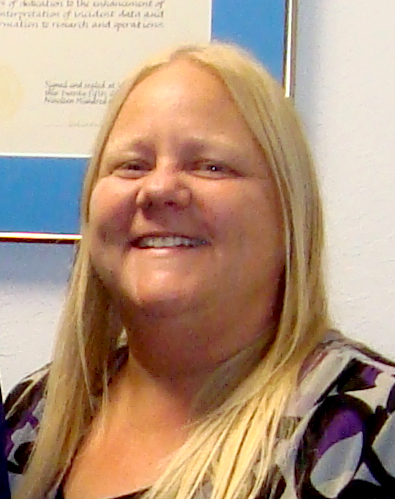 Editor's Note: This issue of CALLBACK is dedicated to the memory of Donna Fife, the ASRS Report Production Coordinator, who held key business and report production positions in the NASA ASRS office for 23 years. Donna's superlative service to the ASRS program came to an untimely and tragic end on January 19, 2009, when she was struck by a car and killed in her San Jose, CA neighborhood.
Donna was the primary ASRS contact for many pilots, mechanics, controllers and others in the aviation community needing expedited return of their report's identity strip, or for those who encountered a problem with filing their report online. When Aviation Safety Action Programs (ASAP) began sending their reports to ASRS, Donna became the primary ASRS operational contact for ASAP managers and staff, as well.
The ASRS staff will always treasure the exceptional service that Donna Fife rendered the program, and the gifts she left with us of friendship and caring.