Special Interest NOTAMS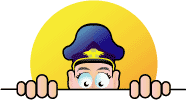 Since the events of September 11, 2001, the National Flight Data Center NOTAM system ­ always an important source of timely flight information ­ has become even more crucial to flight planning. Many new NOTAMs are in effect, including but not limited to, the following:
Rules against circling or loitering over nuclear sites, power plants, dams, refineries, military sites, industrial complexes, and similar facilities
Monitoring of Guard frequency (121.5 MHz) and understanding of intercept procedures
Temporary Flight Restrictions (TFRs) over major professional or collegiate sporting events or other major open air assemblies
Special TFRs concerning flight in the Boston, New York, and Washington, DC areas
New rules for operating into and out of Mexico and Canada
New rules for foreign aircraft.
Because notices, restrictions, and advisories may change at any time and without warning, it is no longer enough to obtain NOTAMS before a flight. Pilots should now check NOTAMS before each leg of a planned flight. Current NOTAMs are available from Flight Service Stations at 1-800-WX-BRIEF. Recent reports drawn from the ASRS database illustrate some of the latest NOTAM nuances.
Check NOTAMS Before Every Leg
Departed for a non-Tower airport in same state. I did a little flying with a friend and then returned to [home airport]. When I had departed [home airport] there were no new TFRs in effect. However, during my time at non-Tower airport, the FAA had issued the TFR around all power plants. After returning I became aware of these TFRs. The non-controlled field was in a private community within the 10-mile ring of the power plant... I should check NOTAMS before every leg, not just the first I had 1200 in the transponder and Guard 121.5 in the com [radio] during my flight.
Rethink Training and Flight Routes
While conducting a low-level cross-country, our aircraft overflew what I thought was an auto salvage yard. There are a great number of these on the route we fly for this training. Coming over one of these 'junk yards,' I noticed a great number of people and realized it was a flea market! A part of [special NOTAM] is not to operate lower than 3,000 feet and within 3 nm of major open air assemblies. Not sure if a flea market falls under this, but there sure were a great number of people. We remained clear of schools, power plants, etc., but this one caught us off guard... No excuse, just some background... Maybe we need to rethink our routes for this training in light of the current security situation...
Our reporter's last comment is one that many training schools and flight instructors may take to heart.
In the nation's heightened security climate, loss of communications by aircraft can have serious consequences, including intercept by military aircraft and other traumatic outcomes. Air carrier as well as GA aircraft are subject to lost communications events, as described by this ASRS report.
Suspect moderate turbulence caused multiple failures of Com 1 and Com 2 [radios]. At least 4 calls to ATC gave no response. Switching to Number 2 Com brought initial relief followed by further failure while descending into [destination airport]. Blind transmissions indicating our listening watch on Guard (121.5 MHz) were heard by ATC. [Our] reply again appeared to be unanswered. Approach Control, when communications were re-established, gave handoff to Tower about 30 nm from Runway 16. A follow-up call indicated that ATC had a brief security concern... due to lost com and aircraft altitude and progress toward airport... Further lost com could have launched a potential intercept.
The flight crew suspected a loose radio rack as the cause of the lost communications. Many air carrier and GA pilots are planning ahead for the possibility of radio failure by carrying backup communications devices on flights. The most common devices are cell phones and hand-held transceivers.
The Bottom Line
Better information gathering, and doubting one's 'old instincts' regarding airspace boundaries and the freedoms we have come to take for granted, is what...can personally [be done] to avoid any future incursions. Communicating this to other pilots will also create awareness.