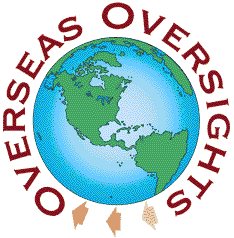 Air carrier pilots have company dispatchers and other resources available to them for planning and executing flights outside the U.S. For General Aviation pilots, however, definitive information may not be right at hand. Or, pilots may simply be unaware of the differences between U.S. and foreign flight requirements, as was this reporter:
While on a ferry flight from the U.S. to France, I landed in Reykjavik, Iceland. Upon departure, I was greeted by the CAA [Civil Aviation Authority] - a ramp check. Come to find out I need an overflight and landing permit for Iceland, I must carry a copy of the aircraft's insurance, and overweight takeoffs are not permitted in Reykjavik, even with a special ferry permit. I was unaware of these factors and did not have the correct paperwork. After receiving the paperwork via fax and draining some fuel, I went on my way.
Careful research is necessary to determine each countrys requirements for which overflight or landing is expected. The Aircraft Owners and Pilots Association (AOPA) in Frederick, Maryland, is a good place to start. Other aviation organizations may also provide overseas flight planning services to their members. The nearest foreign consulate offices may be able to provide useful information, as well.
A widebody jet's crew was carrying all the right paperwork, including airport taxi charts, when they got stuck - literally - at an overseas airport. The Captain reports:
Engine start and pushback routine. Taxi clearance was hard to understand, and we had to get a repeat. We were still not certain of the taxi route due to unfamiliar terms and heavy accent. It was only the second time at this airport for the whole crew. I missed a turn...and decided to go straight ahead and turn left on Taxiway XX to rejoin [the correct taxi route]. This turn is deceptively sharp...I did not make the turn wide enough and the left main gear exited the taxiway and sank into the soft earth.
A tug pulled the jet back onto the taxiway, and, after an inspection to determine that the aircraft was undamaged, the flight departed--two-and-a-half hours late. The Captain offers some thoughts on why this incident occurred:
Company taxi charts are not clear--diagrams are too small, directional arrows are hard to see, and very difficult to interpret while taxiing the aircraft.
The local controllers are hard to understand--they use unfamiliar terminology and procedures.
International ground school by company did not prepare me for the reality of operations at this airport.
Although the reporter's points may be valid, a flight crew still needs to ensure that they fully understand the taxi route, even if they have to ask ATC to repeat the instructions. Tying up the frequency for a few extra seconds is preferable to tying up the taxiway for a much longer time.